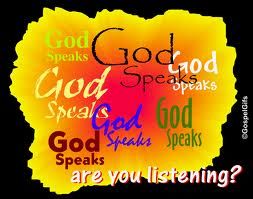 So I thought I'd do a little post on how God worked in my heart and brought us to our ministry at our current church. It will already be 8months! Time flies, I guess. Well, it all started 3 years ago. Dh was feeling called out of youth ministry so we decided to pray and he put his resume out to be a senior pastor. We went on quite a few interviews and either one of us or both of us felt it wasn't quite right.
So after about a year of this we put searching on hold and thought maybe God was telling us to wait a little longer. So we did wait a little while and we both decided that it would be good to try again. So for another year we sat and waited and went on interviews and I paraded my kids around hoping that would be on their best behavior so as not to ruin where God might call us. (Ha!Ha! My boys are well behaved in public,
usually
!) And I prayed that I wouldn't say or do anything dumb. (for the same reason!) Nothing seemed to be the right fit and God seemed to be saying not yet. Then, out of the blue, a church we didn't even realize had been looking called. At first I was hesitant to even look because a friend of the Rev's, who is also a youth pastor, had a church he was at that was so close to looking for a senior pastor. I loved his wife and it was closer to my family. But they were moving slowly. So the Rev. said, let's just look and go and see what God says.
And we did just that. And before I continue the story, I must say that I told the Rev I'd know if it was the right church by the parsonage they had. I know this may sound petty, but God knew/knows that I spend most of my days at home taking care of the boys, and the house and such. I need a certain amount of space so I don't feel closed in. (with our 5 boys and our animals we need some room!) I was having a hard time with the concept that soon, we would be moving. So I was like, "OK, God, here's my criteria for a home. I'd like most of these things if possible:
1. 4 bedrooms
2. 2 bathrooms
3. a place for me to sew
4. a large yard for my boys to play
5. one floor (I've had both and prefer one over two stories)
6. I'll be able to paint if I want
7. a place for a washer and dryer
We walked in to see the parsonage and wouldn't you know it had every single thing on my list! So I left thinking that this was it. I really felt it and the Rev and I both prayed that we would know immediately if it was it and this time I did. But it wasn't that easy for me. I like to do things the hard way. I struggled with God. I didn't want to admit that this was it. I was afraid of moving, afraid of leaving the familiar, afraid of my boys and their sadness over losing best friends. Honestly, I compare it to when Jacob wrestled with God in Genesis 32 (verses 22-31). I kept saying just let me know for sure God and I'd very clearly feel yes. Then I'd say, well I
REALLY, REALLY
want to be sure. Again with the yes. This happened for a solid 24hrs. And it did keep me up at night. I was completely exhausted in every way possible! I can only imagine how Jacob must've felt!
Finally, the next night I sat down with the Rev. and I started to cry. He asked what was going on and I let it out. I let out that I thought it was yes and I was scared and didn't want to go and all my tears and fears came out. He said he knew he was just waiting for me. After that I felt like this huge weight had been lifted. It's not all been easy for me but God has now helped me through my initial fears and sadness. God never said following His will would be easy but I feel like He's got His hand on us and is using us for His purpose. (more on that later!)