I think the following pictures speak for themselves. There is no need for expensive dress up toys when you can make beards and mustaches out of ducktape!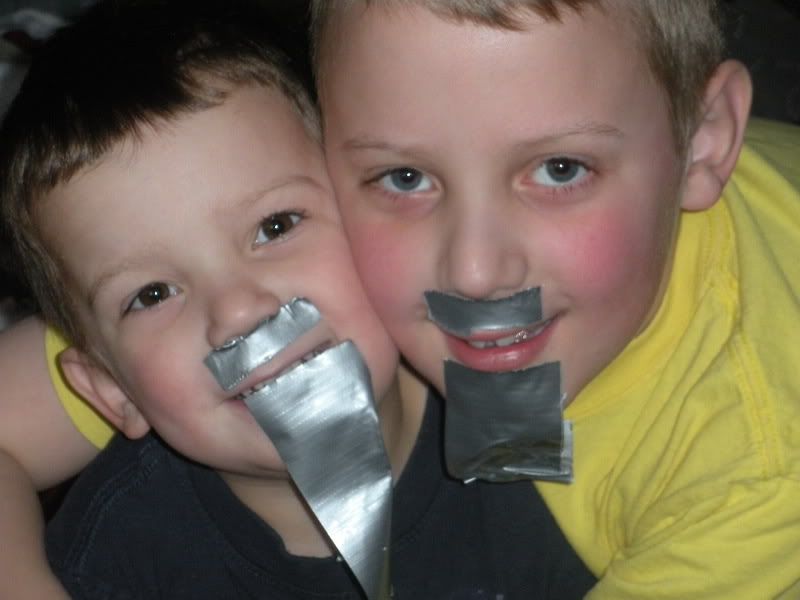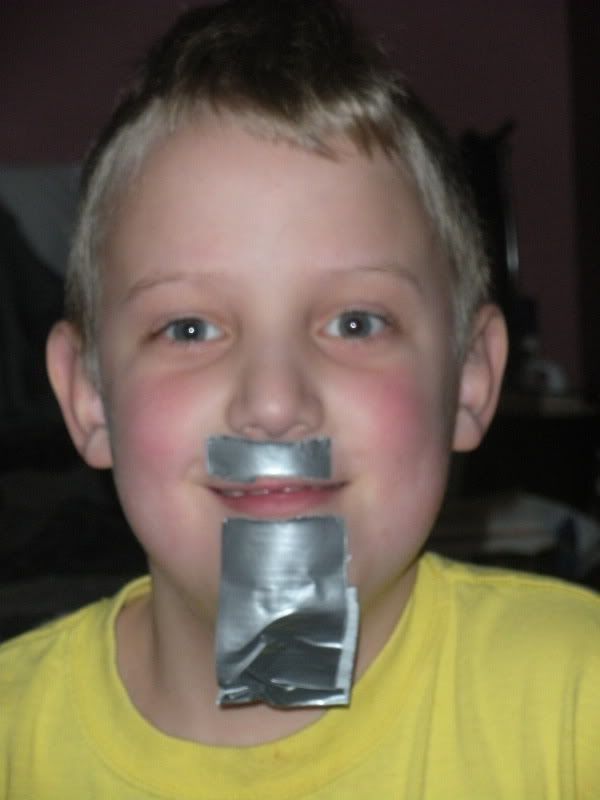 Or you could just sneak a pen and draw one on yourself!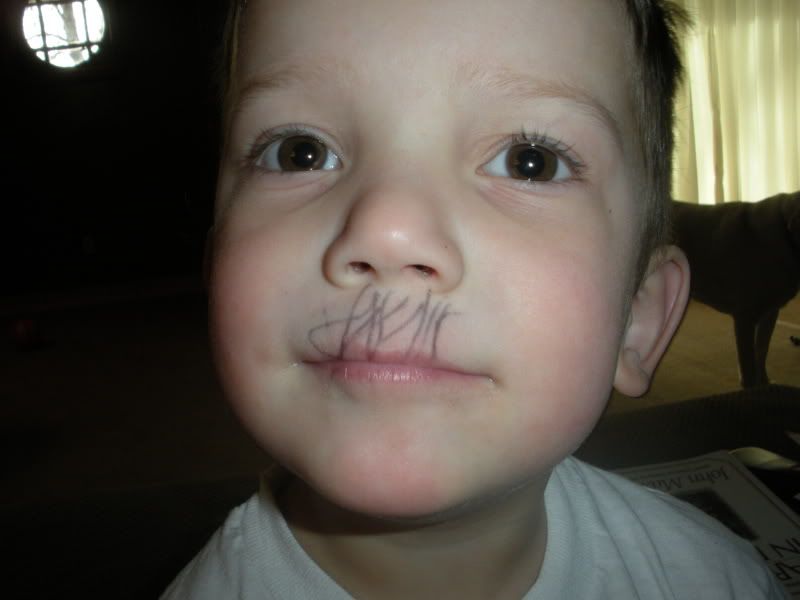 PS: I promise my boys got the duck tape out and did this to themselves. I do NOT duck tape my children!