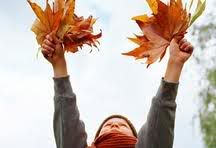 Thanksgiving. What a wonderful word and a wonderful holiday. I think we should have thanks giving every day! Yep, thanks giving. (not Thanksgiving!) As much as I love the holiday, I don't think I could handle turkey every day! Giving thanks should be a daily choice that we make. The Rev's sermon on Sunday really spoke to me about how giving thanks is a choice! In fact, in the Bible we are even commanded to be thankful! Ephesians 5:20 says this "
20
always
giving thanks to God the Father for everything, in the name of our Lord Jesus Christ." (emphasis mine) We are to ALWAYS give thanks. Well, what about when....ALWAYS give thanks. But that one time when.....ALWAYS give thanks. YIKES! (and those what abouts are my own!!!)
Sometimes it's so easy to get caught up in the moment of what is happening to us that we lose sight of what is right in front of us. The many, many blessings that God has blessed us with. Just look around where you are right at this moment. Maybe you are at home. Where you have heat, and food, and a warm bed at night. Maybe you are at a coffee shop where you can afford a Mocha Grande. We are so incredibly blessed that even if God chose to never bless us again we still have so much to be thankful for! And since He is an amazing God, that won't happen! He loves to bless us!
Blessing is not only a choice, it's what God wants us to do! 1 Thessalonians 5:16-18 says it this way: "16 Rejoice always, 17 pray continually, 18 give thanks in all circumstances; for this is God's will for you in Christ Jesus. " Give thanks in ALL circumstances. Whew! That is not easy and I definitely struggle with this. What's funny is Paul wrote this IN PRISON! I am writing this from the warm comfort of my home sitting in my soft and comfy chair! So this is my misison. To have thanks giving every day. Every day I do have something to be thankful for even if it is only the death of Jesus on the cross so that I may have life.
I wish you all a Happy Thanksgiving!!