Yes, my MyMy graduated last night from preschool. Beforehand, one of the directors was passing out tissues and I thought, "I'm not going to cry. It's not like he's graduating high school and moving out!" Well, as soon as MyMy got his certificate and gifts and sat down I couldn't help be get teary eyed. My baby is growing up! It was a wonderful ceremony and I am very proud of MyMy. You see, at the beginning of the year I could barely pry him off my legs and get him to stay. He would cry then I would leave and cry in my car thinking I was the worst mom ever. (and I was always assured he stopped crying the minute I left the room!)
Then he couldn't wait to go to preK. In the middle of the year they had a bit of transition time as his regular teacher was very pregnant. That's when Miss J came in. The other woman! There has never been any other woman but mom in his life and now this other lady came in and stole a piece of his heart. I'll never forget the first time he told me he loved miss J. It was Valentine's Day and he wanted me to write I love you on his card to her. He kept telling me, "Make sure you write I love you on it!" It was bittersweet then and his graduation is now.
Here they are singing In Right, Out Right. (to turn off the music scroll all the way down and hit pause. It's on the right side.) MyMy is in the back row, third from left.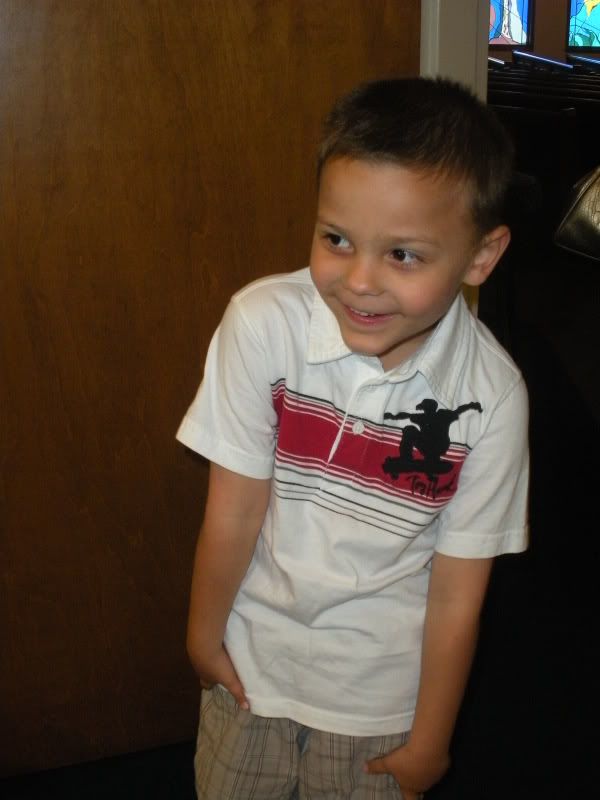 Being shy when we first got there.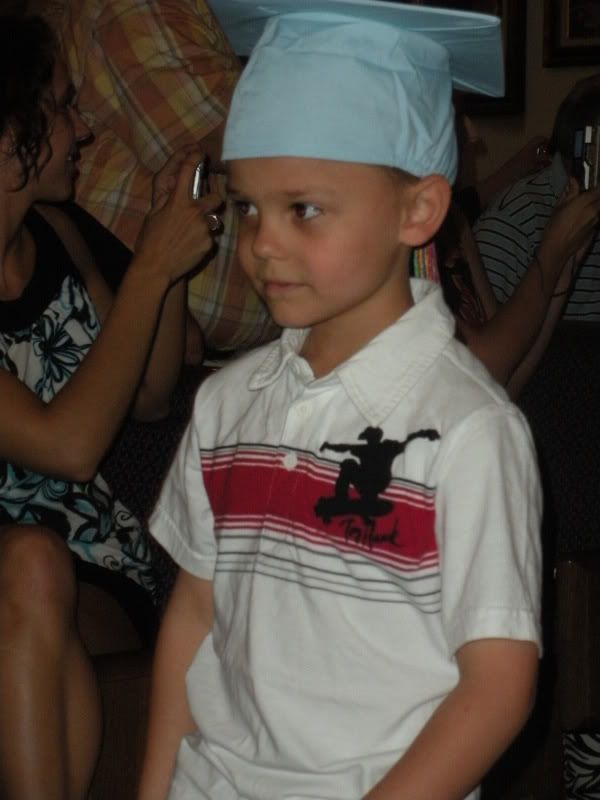 Walking down the aisle!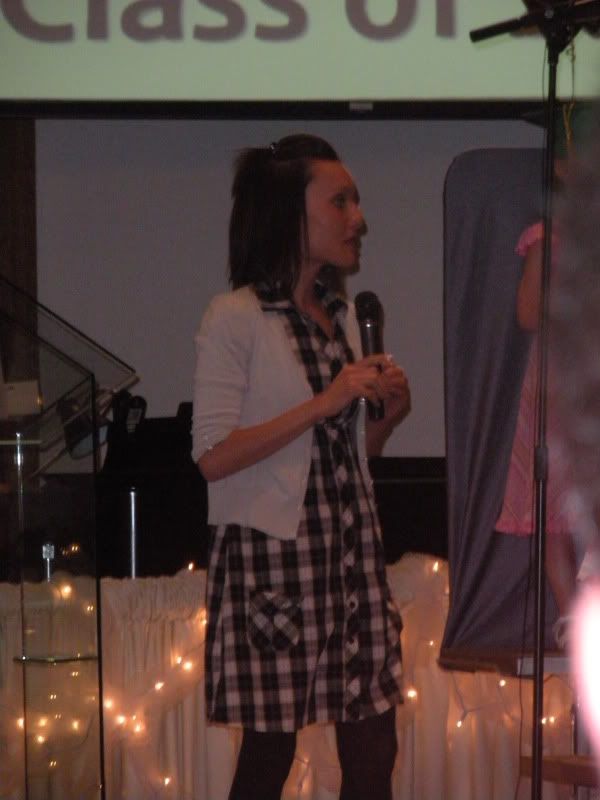 The "other" woman, Miss J his wonderful teacher!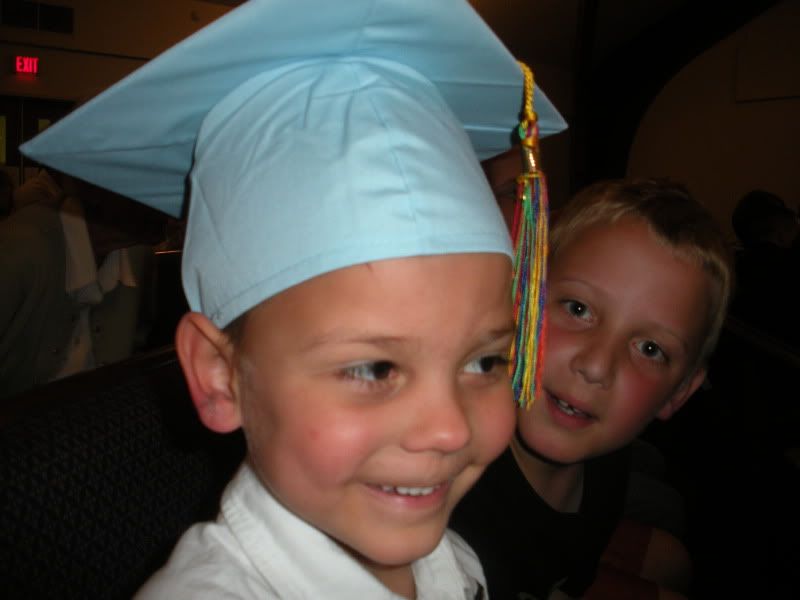 All done! This is about the time I started to cry!