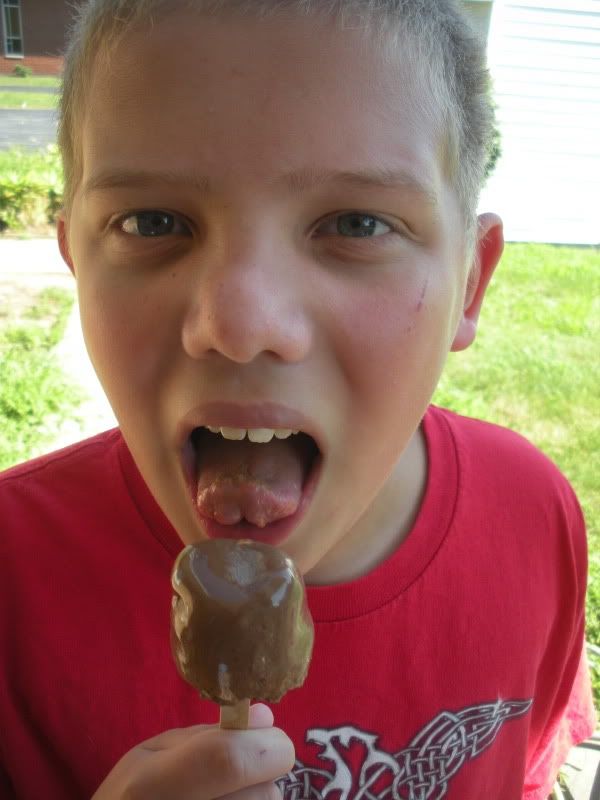 Well, last week it was roasting hot. Today it is a perfect summer day so I made homemade fudge pops! They were so chocolately and yummy! And they were so simple to make! Here's what you do:
Mix together 1 can of sweetened condensed milk (14oz), 1/2 cup milk, 1/4 cup unsweetened cocoa powder and 1tsp vanilla extract until smooth. Mine looked like this: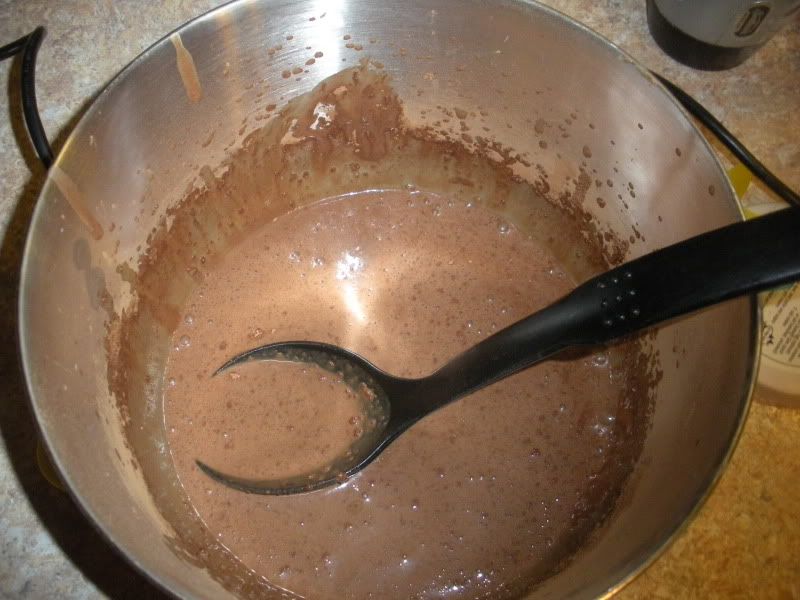 Then you pour into molds. If you don't have molds you can use paper cups. I actually think they are easier because these froze a little soft set (even after overnight freezing) and you can just peel the paper cup away. The sticks came out of my actual molds and we have to use a spoon to eat them!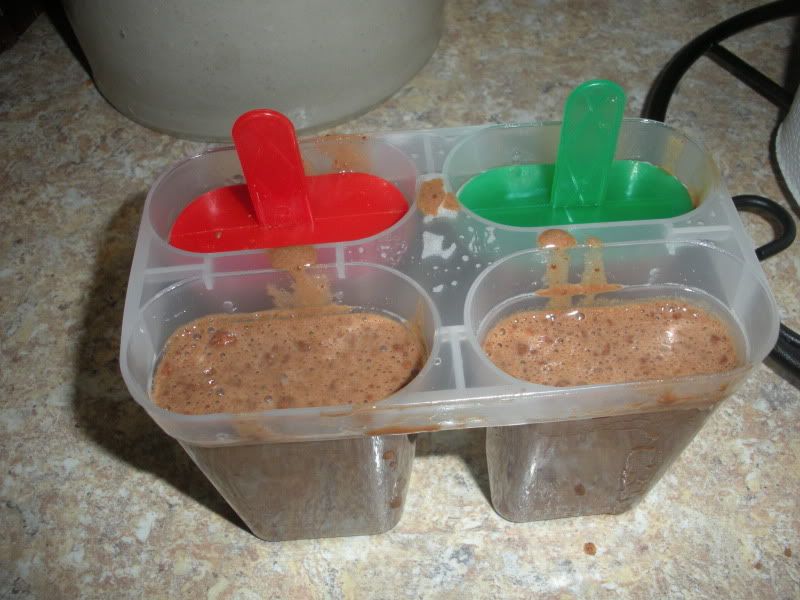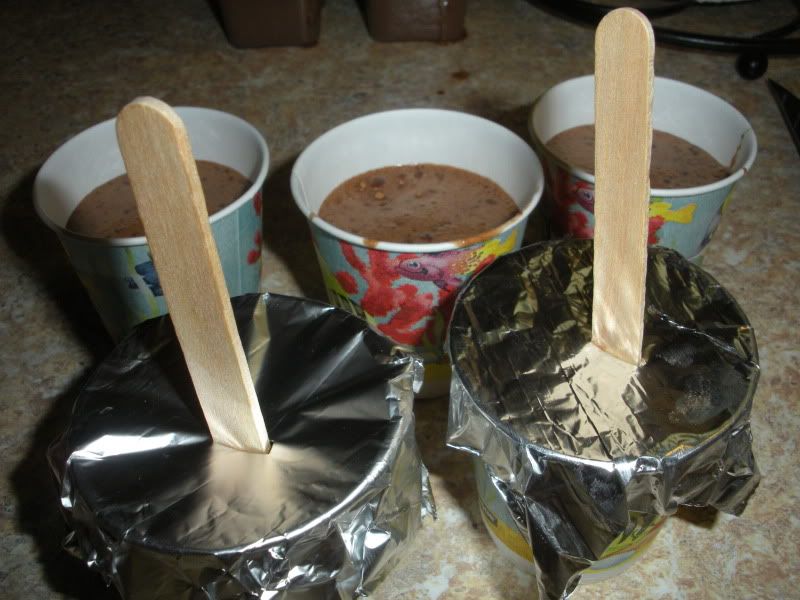 Then you freeze at least 4 hours. Last you enjoy!!