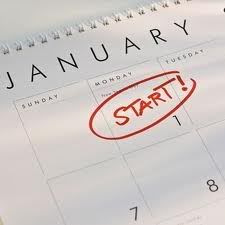 Last year I wrote out my 11 in '11 which were my goals for last year. I don't think I did that well! This year I want to keep tabs throughout the year so I can actually track my progress! I know one was to eat healthier and I definitely did over the summer since I had my first garden! Then once winter hit and I started with
SAD
my eating wasn't so great! So here are my goals for 2012.
1. Spend more time with the Rev. Sometimes, especially when we're both busy, we let our time together slip aside. We definitely need to be more intentional during these times. I'm hoping we can do our devotions together at least twice a week.
2. Spend more time with my boys. I know that I homeschool but I want to do more fun things and actually get involved in the fun things! Like playing football with them, or a game. My goal is to do one thing every day even if it is small.
3. Let my housecleaning go....sometimes! I know that I have to clean. I do it all the time but I want to be more intentional in letting go sometimes and doing what really matters. Like spending time with the family.
4. Read more! I love to read and I never have time. I am hoping to read 2 books a month. I'm coming up with a list of books.
5. Continue to stay active. I love being outdoors, riding my bike, jogging, etc. I can't always do it in the winter but I still want to get 30-45min 5 days a week of activity that gets me breathless and sweaty! I have been using my DVD's and it's been good.
6. Spending more time with God. I have been doing better and that is one thing that I think did change and get better last year. I want to keep on with that.
7. Invite people over. Yep, my house is my private sanctuary and I don't usually invite people over except family. Hopefully I can break out of my shell a bit and invite some people over. I'm going to start small and say 3 families over the next year. I think that's doable!
8. Cut back my internet time. I have done thing already since homeschooling started. All it does is each precious time I could use for other things!
9. Make a menu plan every week. I was doing so well and then I stopped. Every day I get in panic mode and thing, "What's for dinner?!?"
10. Get back into couponing. I did really well tracking my expenses every time for 7-8 months and then I lagged off because we got so busy!
11. Keep in touch with extended family. That's self explanatory.
12. Keep saying I can do this, because I can!