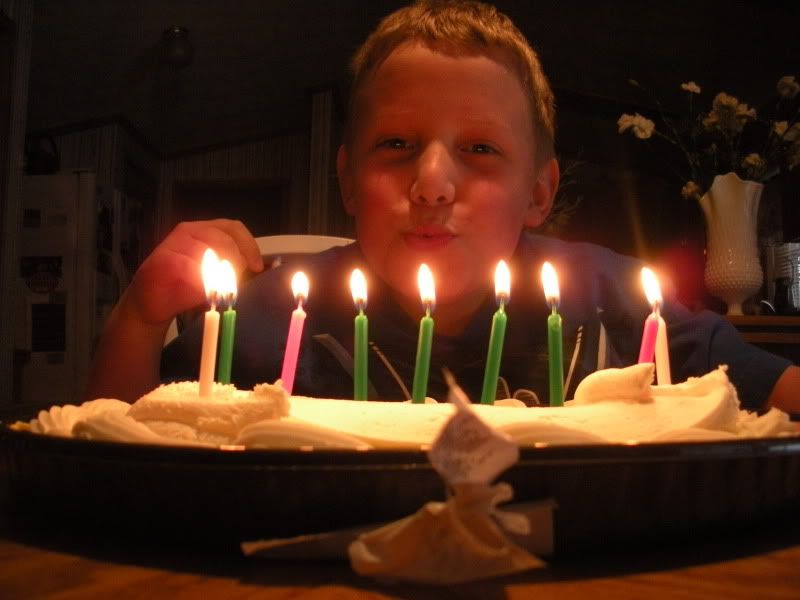 (9 years old!)



So

last week was my N's birthday

!  His birthday was actually Wednesday but because of church and other commitments we couldn't celebrate until Thursday. I did do a couple small things on Wednesday. Like I let him know first thing by writing with dry erase on the bathroom mirror!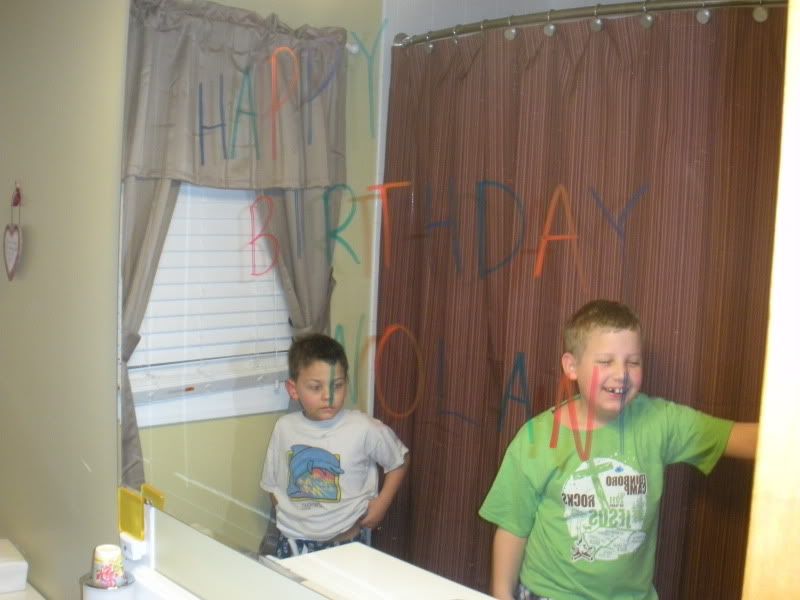 (Little did I know that the marker leaves a residue and when you shower it will show the message again! I'll be trying something else next time!)
Then I decorated the school room door with streamers and signs so he would have to "bust through" before starting school! They all really loved that!
All decorated!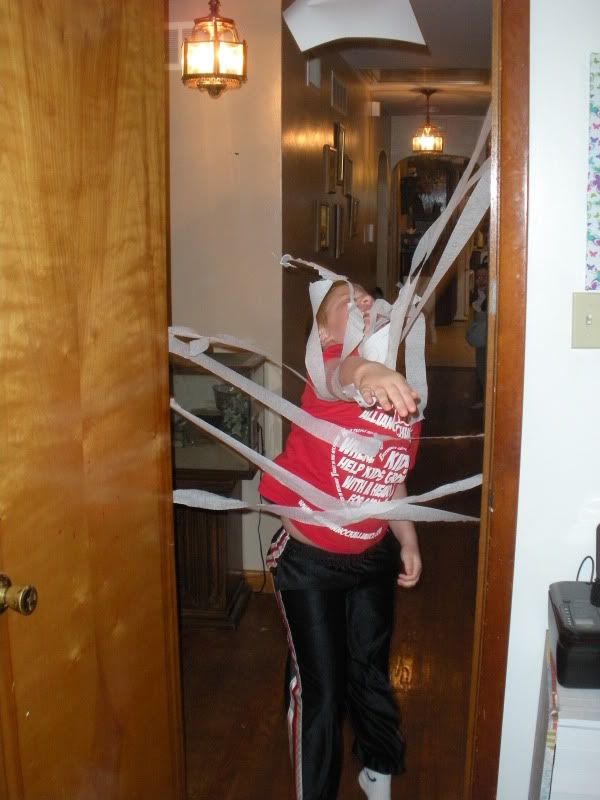 Busting through!
Thursday was the day we were really going to celebrate but unfortunately he and me both woke up with the stomach bug. :( We did still let him open up his presents but you can see how pale he looks. My poor guy!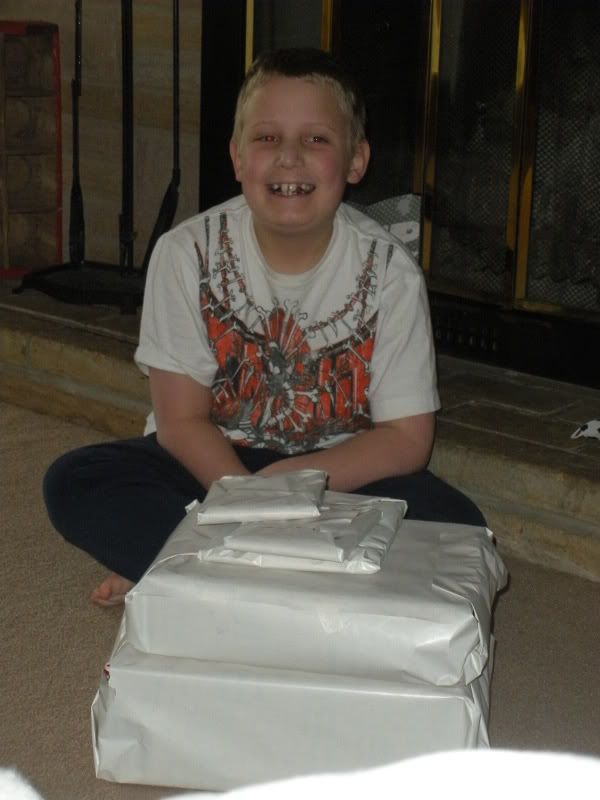 Present time!
I also made little cards for him for everyone in the family to fill out. Each one said, "Happy Birthday! My favorite thing about you is...." and then I had each of the boys and The Rev and I filled one out.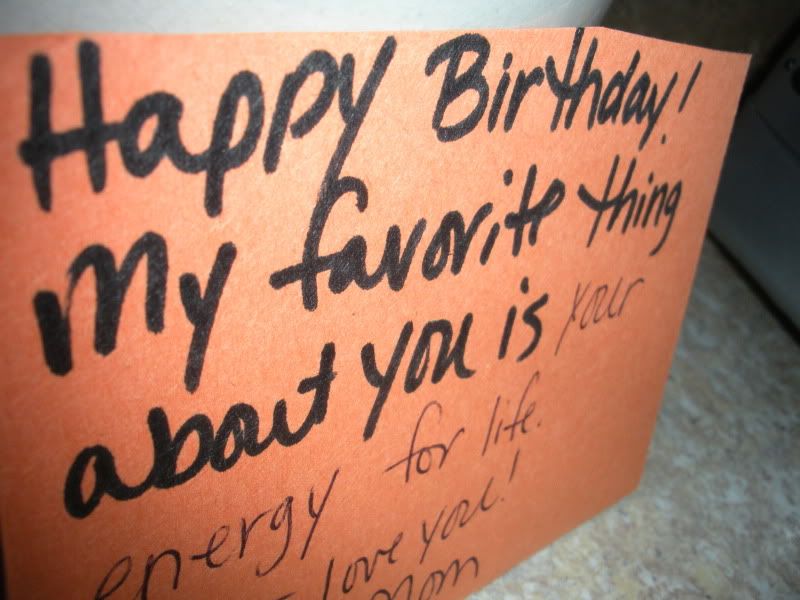 By Friday he was feeling a little better so we decided to let him get his birthday dinner. He really wanted Panera and we figured soup would be ok for him.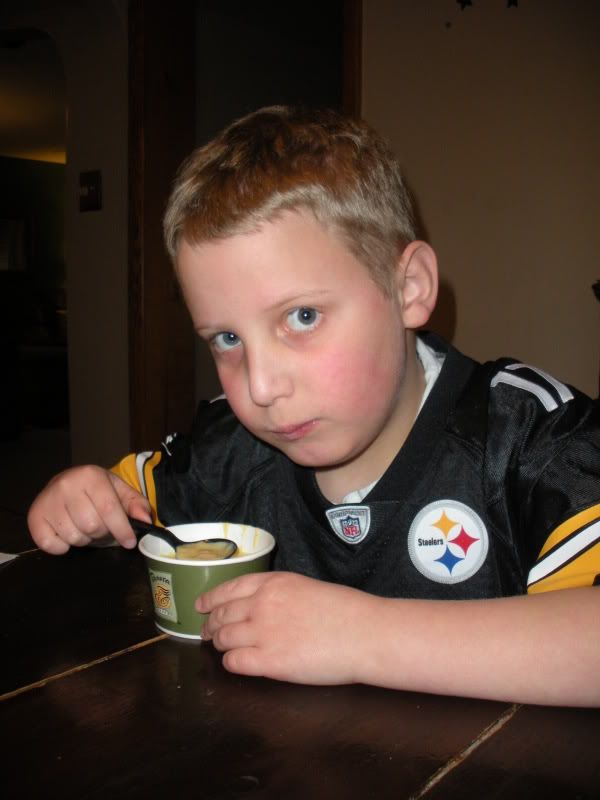 We were originally going to take him bowling but we still didn't want to risk it with him just feeling better and all so we did some Wii bowling with the promise that we'd take him bowling in the next two weeks. Finally, on Sunday everyone was feeling much better and we celebrated at grandma's with a cookie cake! (pictured above). Mr. N doesn't like regular cake. So overall it was fun. Just spread out over quite a few days!
I'm linked up at: