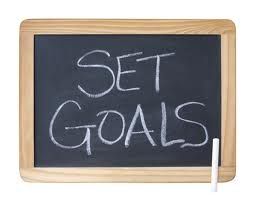 Well, last week's goals didn't go so hot because we had the stomach virus. I wasn't able to get much extra done and I'm ok with that! Sometimes life happens and you gotta go with the flow!
Goals from last week:
Finish watching
Homestead Blessings: The Art of Breadmaking
Start watching
Homestead Blessings: The Art of Dairy Delights
Read half of
Made to Crave
Exercise at least 30 minutes daily
Work in the backroom for 15min
Get dentists appointments in order for the week.
Yep, I didn't get any of those things done!! So those are my goals for this week and I'm adding a few.
Get baby shower ideas (the deaconesses at our church are throwing a shower for our youth director's wife!)
Start making baby blanket (for shower)
get my dinner menu in place
That's good for this week! Tomorrow, a recap of the birthday boy's week!