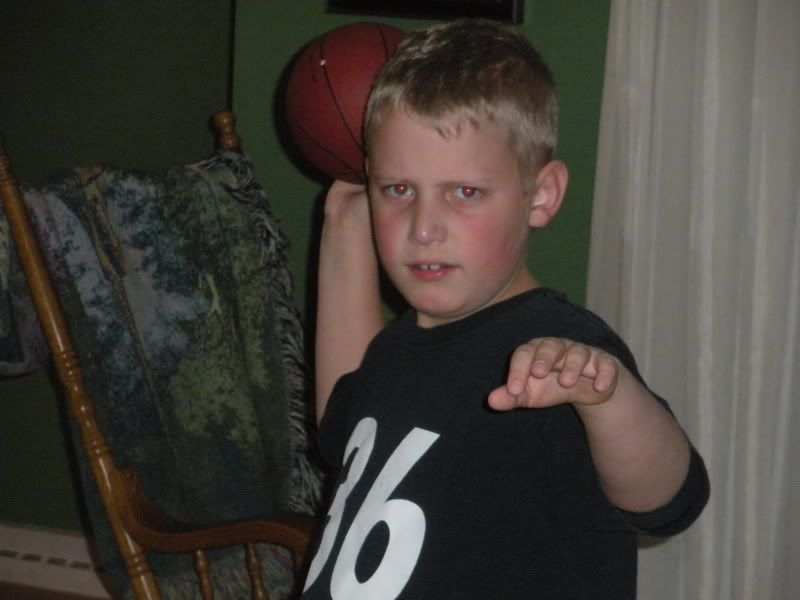 Eight years old

Well, I remeber 9 years ago well. I had been having false labor for a week. We had called in The Rev's parents on Monday because I thought I was in labor. I stopped having contractions. Then they started. And stopped. Finally on Wednesday I went to the hospital to see what was going on and they said what every 9 month pregnant woman fears....nothing. They actually gave me something to help me sleep (because I hadn't been) and I had a good night's rest that night. I slept on our new recliner. :)
Fast forward to Friday, February 21st. Still nothing. My gracious in laws decided to stay through the weekend and then they'd have to return home. I was fretting. I decided to go to sleep about 10pm. I crawl in bed and I thought...what was that?!?! Nah, it can't be a contraction. Go to sleep! But, wait! Another one! This continued for an hour and I knew this time it was real. (You would've thought I'd known after already having two children by this point!) I went back down stairs at 11pm and said, this is it! We timed for another hour and they consistently came 5 minutes apart. We got to the hospital around midnight and sure enough I was in labor! WOO HOO! I did not know the sex of this baby. I actually only found out for my last 2 boys. So I was anxiously awaiting to see if God had blessed us with a girl or a boy.
Further along into my labor I decided for an epidural. I had one with B 20months earlier and it had stopped my labor, but I decided I was in so much pain I wanted it. Well, God had other plans. The doctor must've poked my back over 20 times with that huge needle and I was crunched in a ball for an hour. (not a comfortable position while in active labor!) Everytime he would go to insert the catheter into my spine I would get shooting pains going down my legs! Finally, he said he couldn't try anymore because I'd get a spinal headache. I was surprisingly OK with that. I actually think I'm a pretty nice person when I'm in labor! (I think the Rev and my mom would agree!)
Anyway, it was only about 2 hours later that N was born just after 5am. I was so excited when the midwife said, "It's a boy!" I remember saying, "I can't believe I'm a mom of 3 boys!" Little did I know that I would be a mom of 5 boys!
N has been such a blessing. He is my spirited, energetic, charasmatic little boy. (although he would say he's not so little anymore!) He's all about fairness and standing firm in what he thinks is right. I know this is something God will use mightily for Him someday. I am incredibly grateful that God decided to bless me with N. He chose N for our family and he most certainly fits perfectly!
Now for some pics through the years! (Sorry no newborn. Those were before my digital!)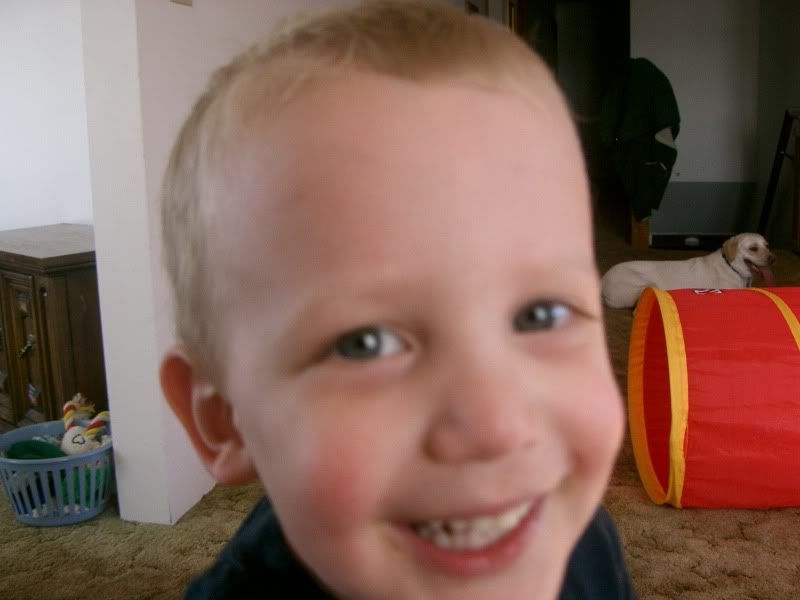 3 years old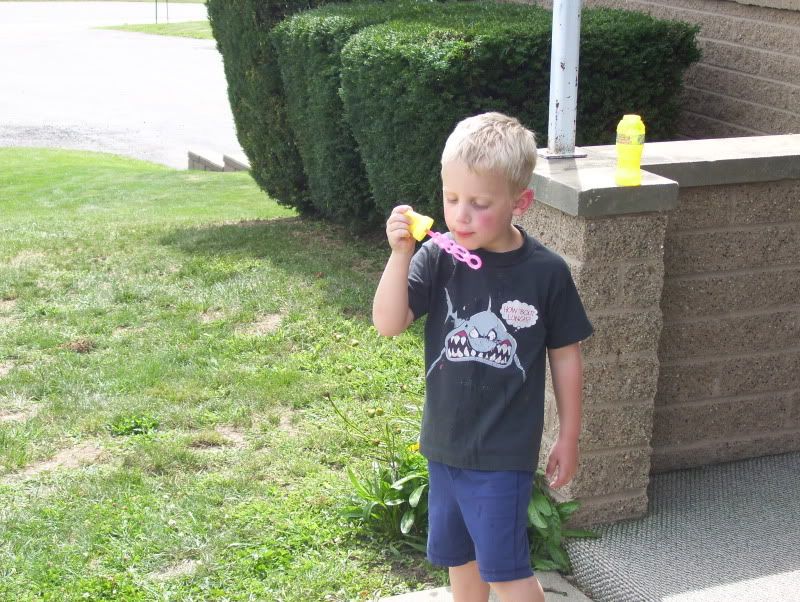 Four years old
Six years old
Seven years old