So, today on make your own it's dishwasher detergent/soap! That stuff is crazy expensive in the store and so I thought I'd try a recipe I found all over pinterest! It's super simple.
Ingredients:
1 cup borax
1 cup washing soda
1 cup lemi shine (the powdered kind)
1/2 cup kosher salt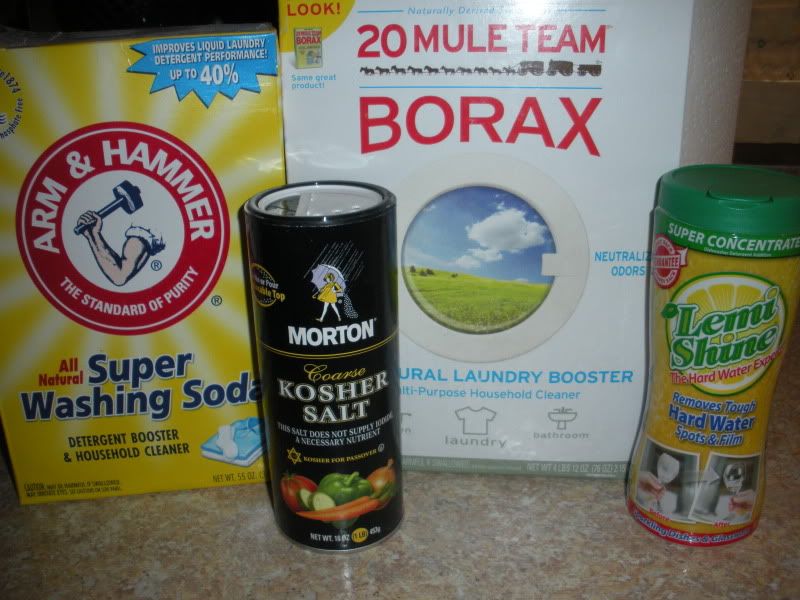 Everything you need!
Next, all you need to do is mix them up in a bowl. You could easily half or double or triple the recipe if you wanted too! The washing soda and borax I found in the laundry section. The powdered lemishine I found with the rinse aids in the dishwasher soap section and the kosher salt I found with the spices. My recipe fits into a 32oz yogurt container. You use 1-2 tablespoons per load. If you have hard water make sure you use a rinse aid. You could even use vinegar in your rinse aid so it won't cloud your dishes!
Also, the lemishine will make it clump a little but it doesn't affect it's usage. Have fun!
I found the recipe on pinterest which took me to
THIS
website. I simply halved the recipe provided.