MyMy making a house for his walnuts.









Yep, my boys have come up with some creative things to play with including
duct tape
and
grass
. Today they spent two hours playing with walnuts they found in the yard. It started with one and I said why don't you search for more. They each found a handful and started making "houses" for them. Then they gave them a bath in my sink with soap and water. I'm glad they are so creative! And we don't have walnut trees so I am sure a squirrel has brought them around!

Nolan's walnut house.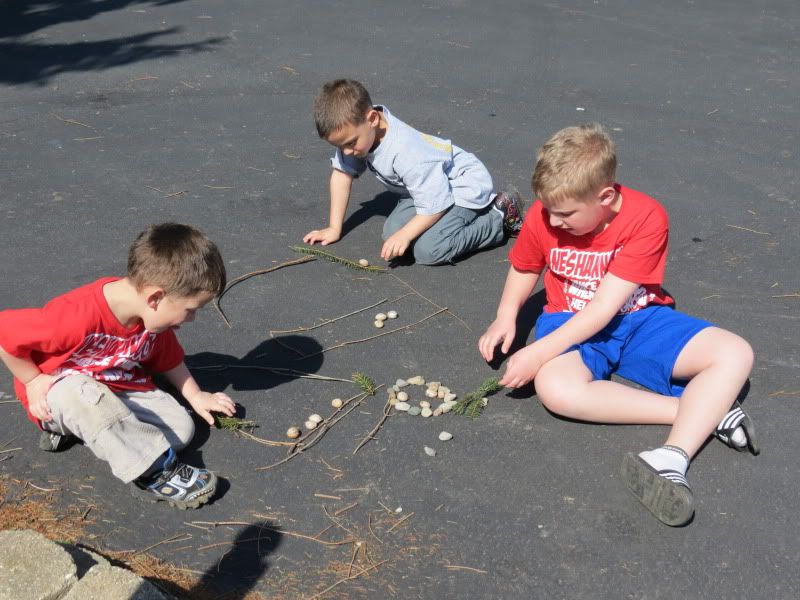 Playing with walnuts!